The Beautiful Art That Is Crochet
Crochet hair is mostly used as a very beautiful protective covering for your natural hair. The protective covering can be manipulated easily into various designs and styles. You can have as much or as little volume as you would want. You can pick and choose the length of your hair, a well as any hair color that you might want. Crochet hair is considered quite beautiful by all who know about it, after all just look at the spring twist crochet hair style. Give it a try and we are sure that you will agree.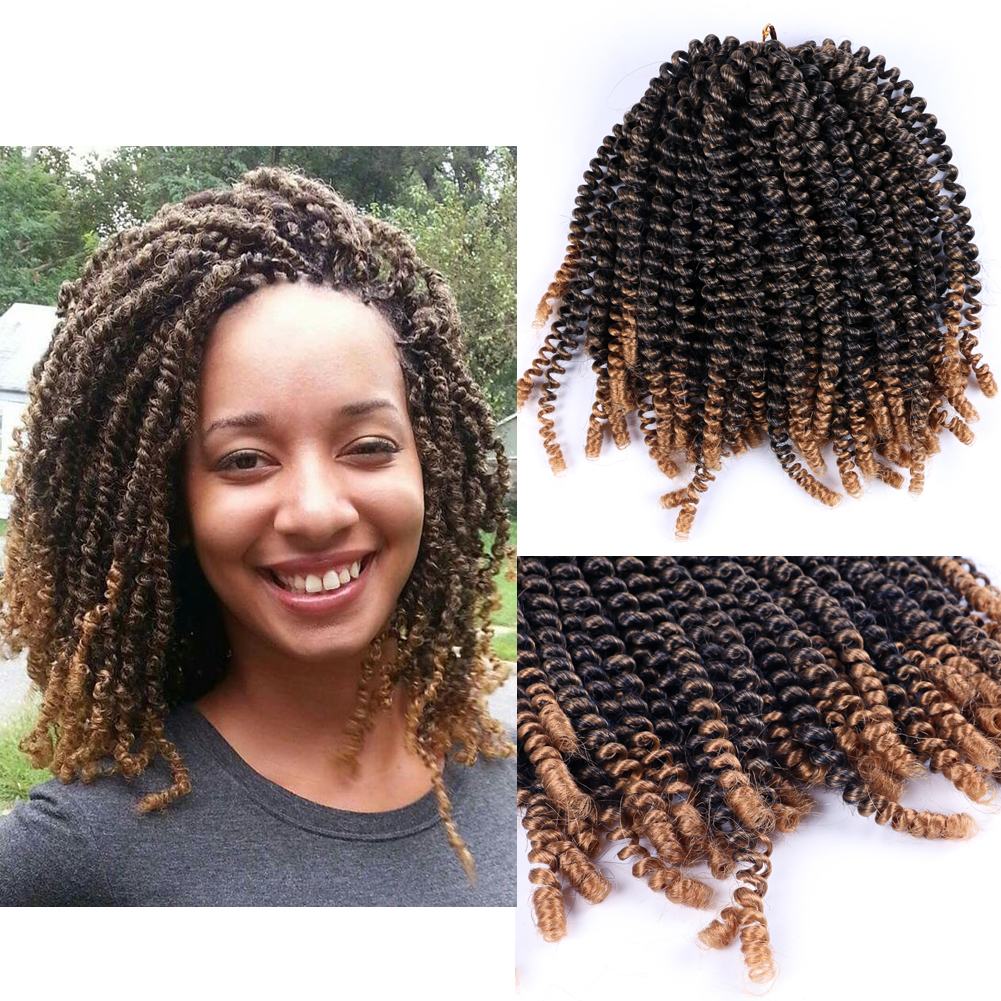 Spring Twist Crochet Hair Style
The spring twist crochet hair style is a new style in the world of crochet. It is definitely a masterful piece of art if done correctly. Rather than doing it yourself go to the salon, lay back and let the magic happen. The tight coil curls in this style is quite beautiful. The coils are called spring twists as they spring easily around your face in a congregation of twists. This style works well on a casual day as well as a formal affair.
Twist Out Crochet With Cornrows
This style is quite edgy. The twist out curls of crochet fly out around your face in voluminous strands and textures, with the added beauty of some cornrows displayed in an artful manner. The cornrows paired with the twist out crochet is a hair style that is perfect for a party with your friends or a casual day out. This style tells the world that you aren't afraid to show the world who you really are. You've got what it takes to take on the world and nothing will hold you back.
There are so many other crochet styles available as well. All you have to do is pick the perfect one for you and then once you are bored of that one, experiment with a new one.